This color-me-LEGEND image by Ken Perkins is based on a actual photo of LEGEND during an event. All rights are reserved.
Any other use in any way, alteration or use of this image online without the express written consent of Ken Perkins, LEGEND or Dennis Taft is strictly prohibited and protected under copyright law.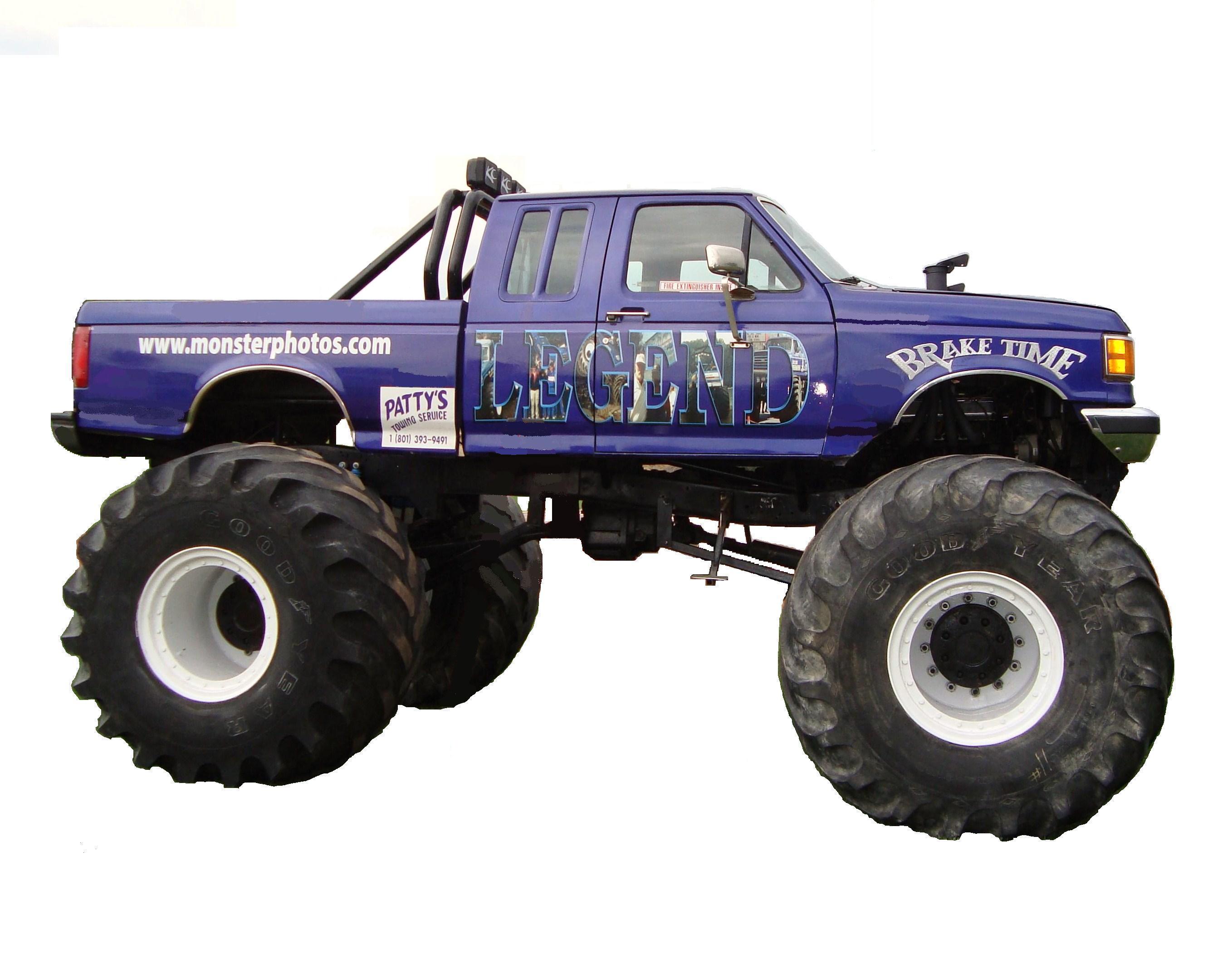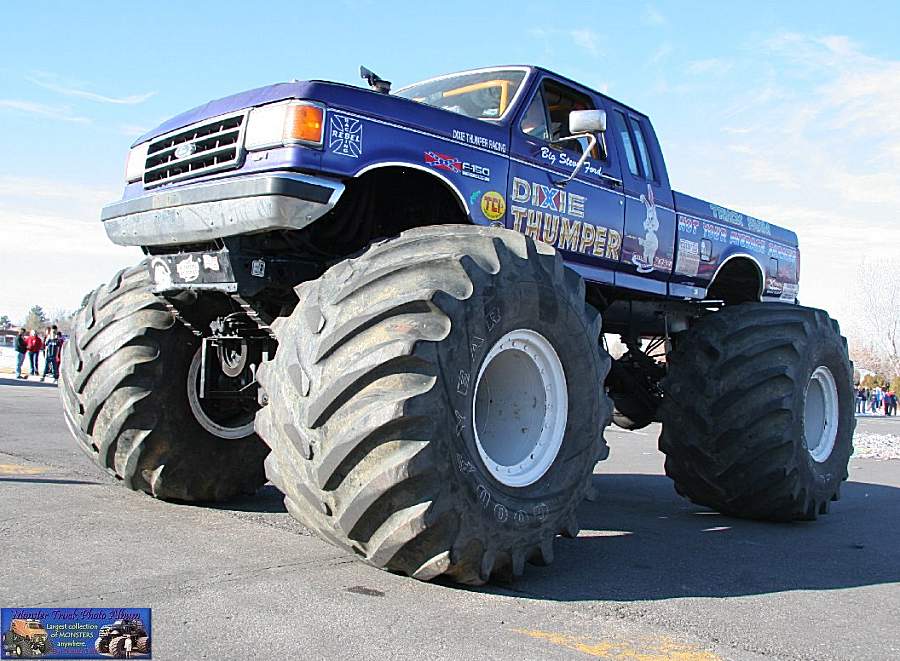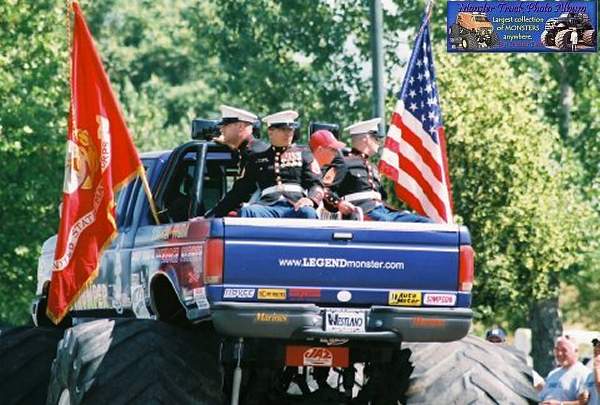 USMC Staff Sergeant Joseph Wynne, Staff Sergeant Juan Rodriguez, and Gunnery Sergeant Nate Rogers.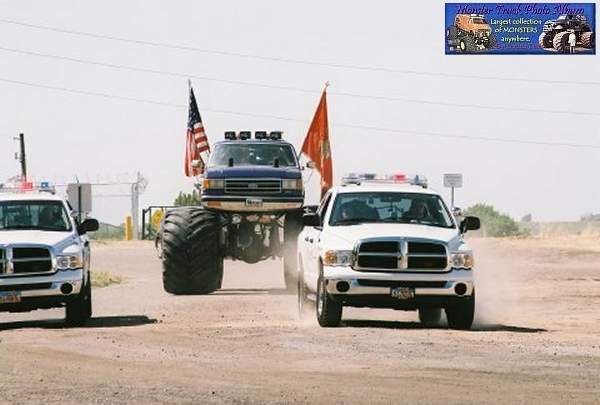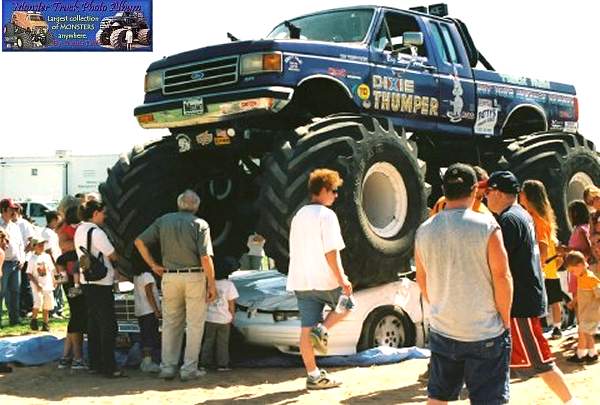 STOP!
What do you mean this is the parking lot?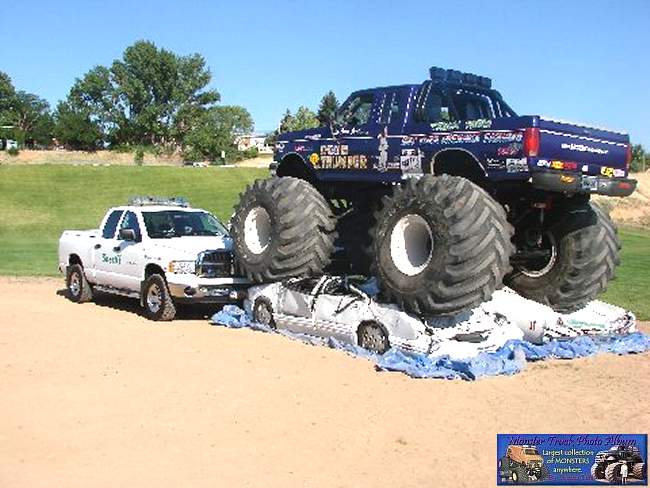 "I remember when I was a kid a seeing a clip something like this, Cartoons magazine maybe? Anyhow, thanks to the Weber County Sheriff for the picture. It made me laugh." Big Stevo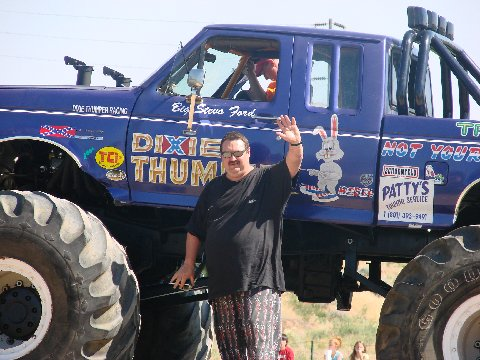 Bringing the United States Marine Corps out for the National Anthem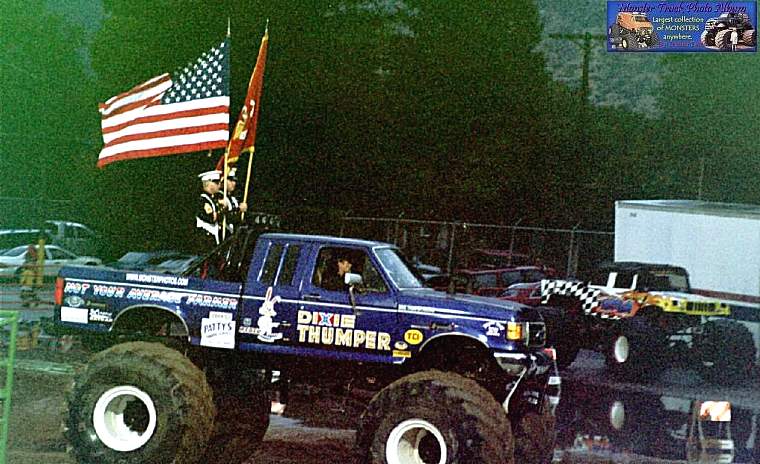 USMC Staff Sergeant David Day and Gunnery Sergeant Nate Rogers.
Car Crush 'old school' style- CRUNCH!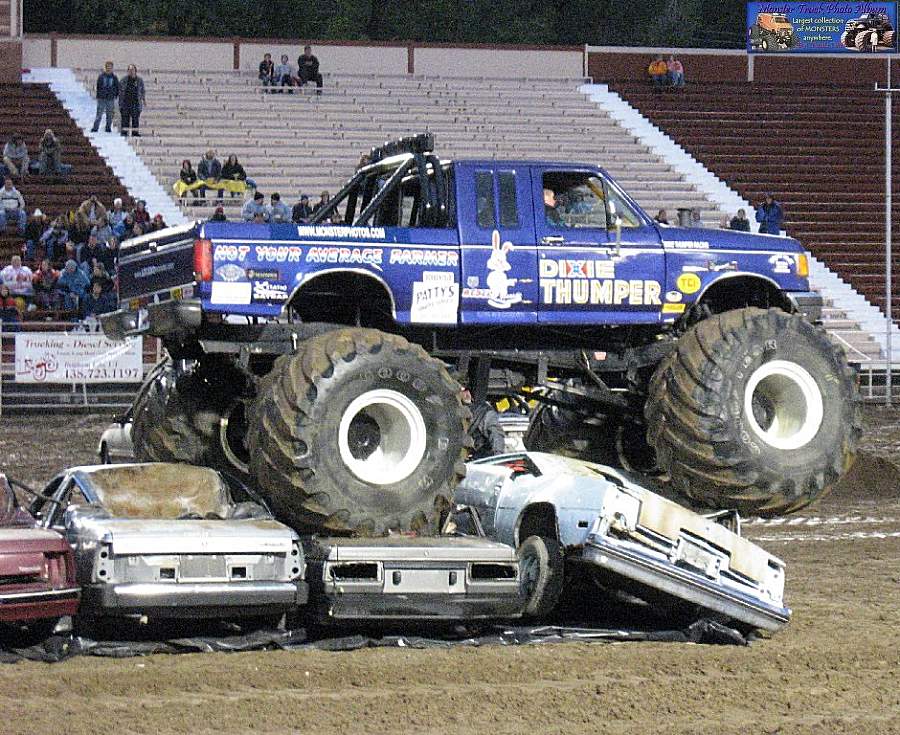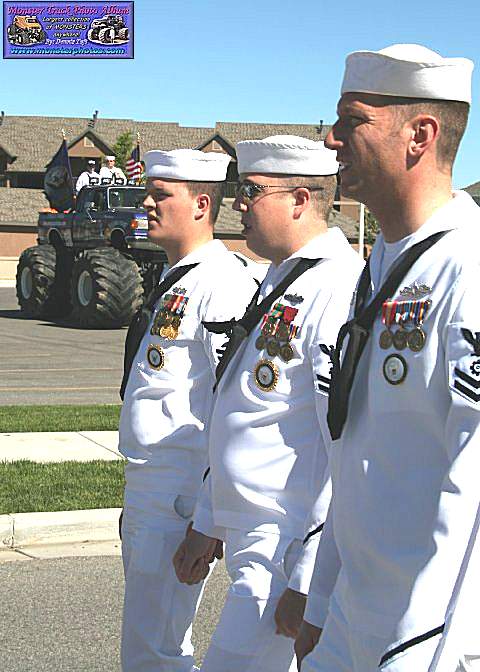 GO NAVY- BEAT ARMY!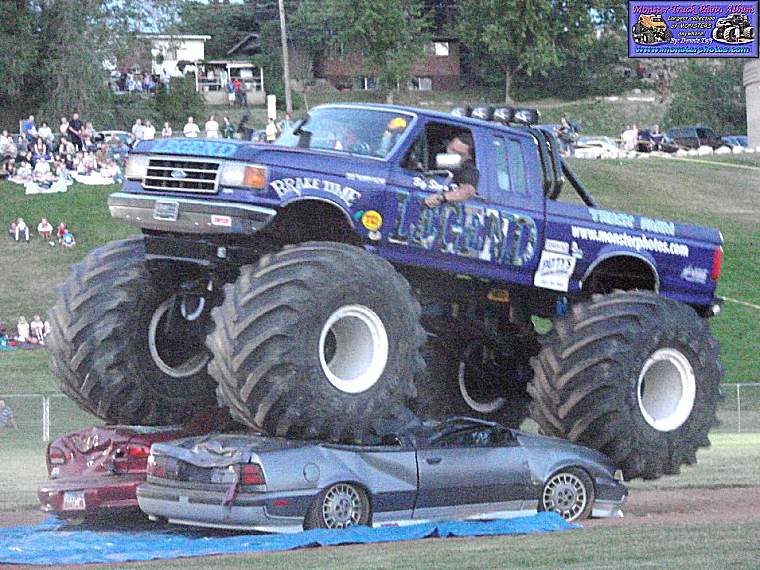 Playing in the snow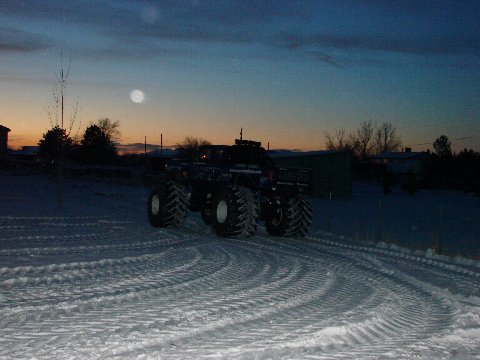 On display for the United States Air Force. USAF protecting our freedom- Thank you!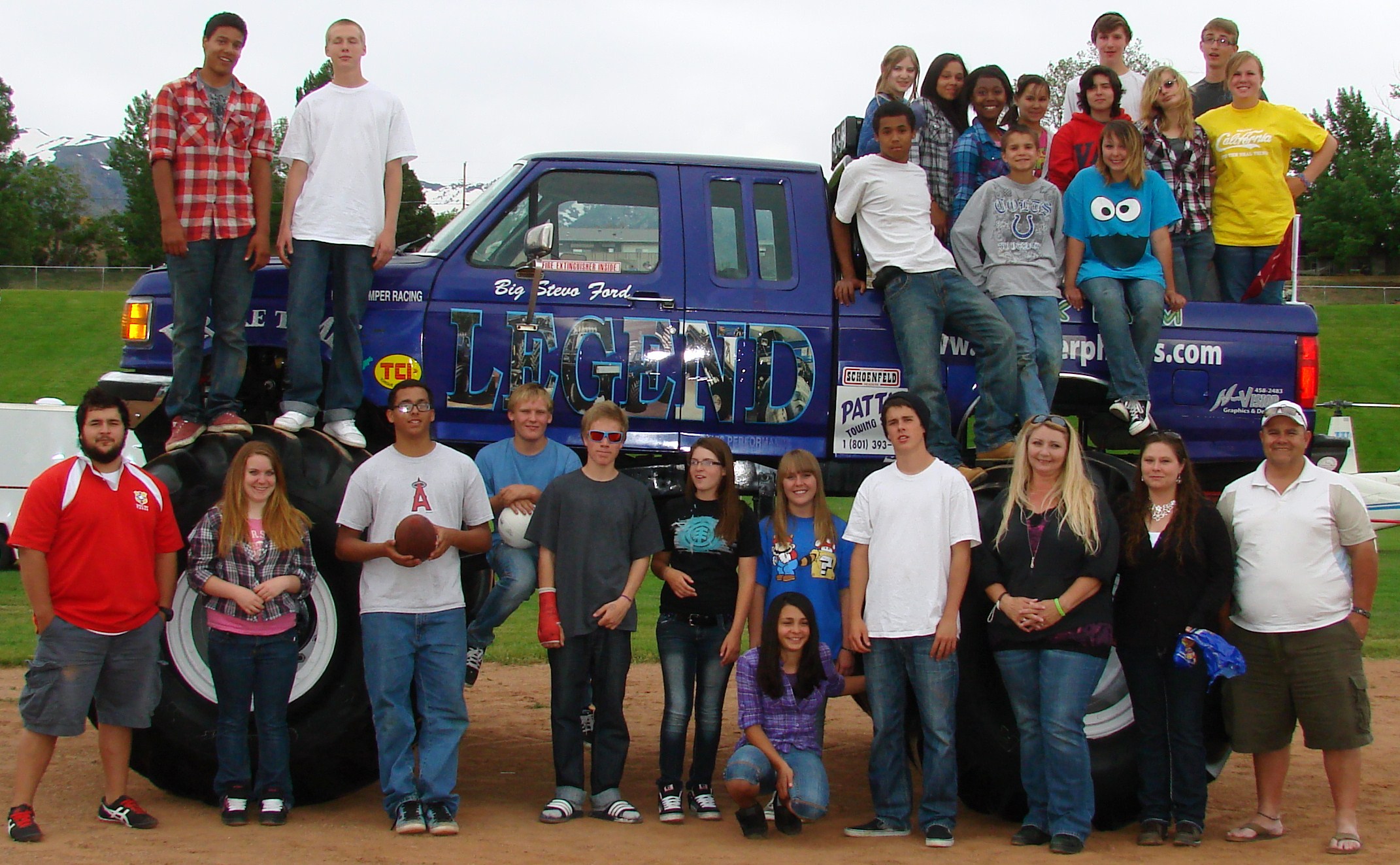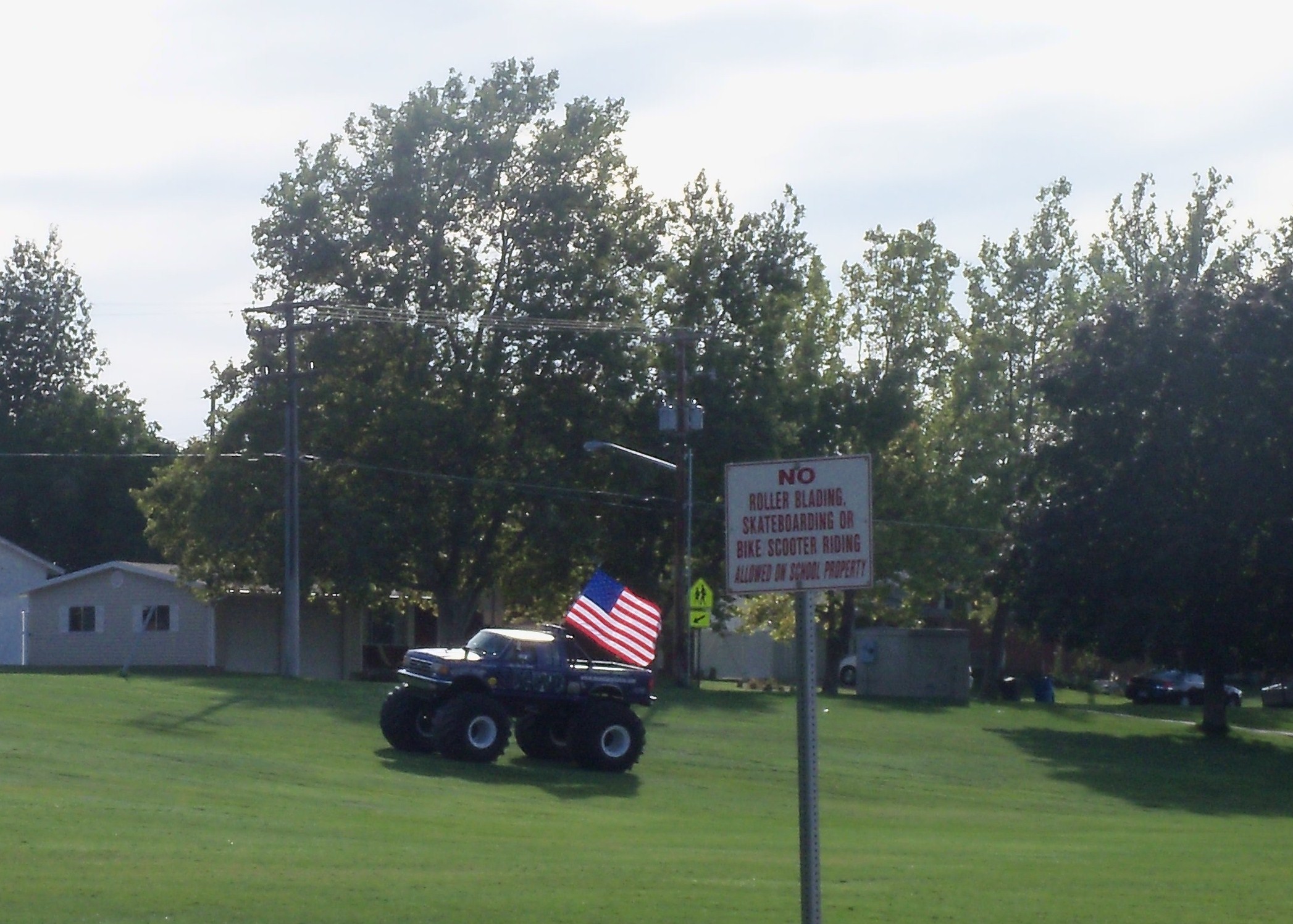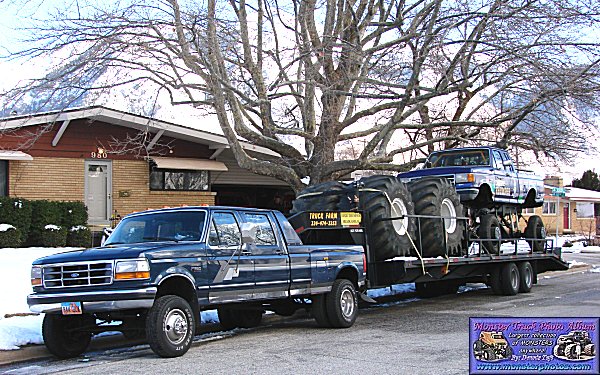 ---


---
---
Eli Mann- Thank you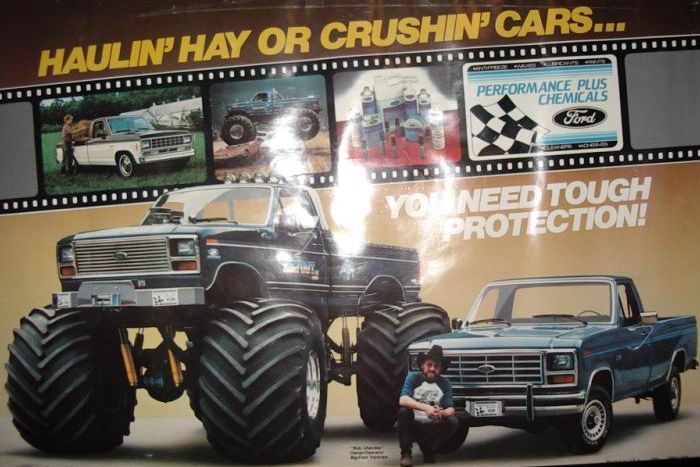 ---
Web site visitor - Thank you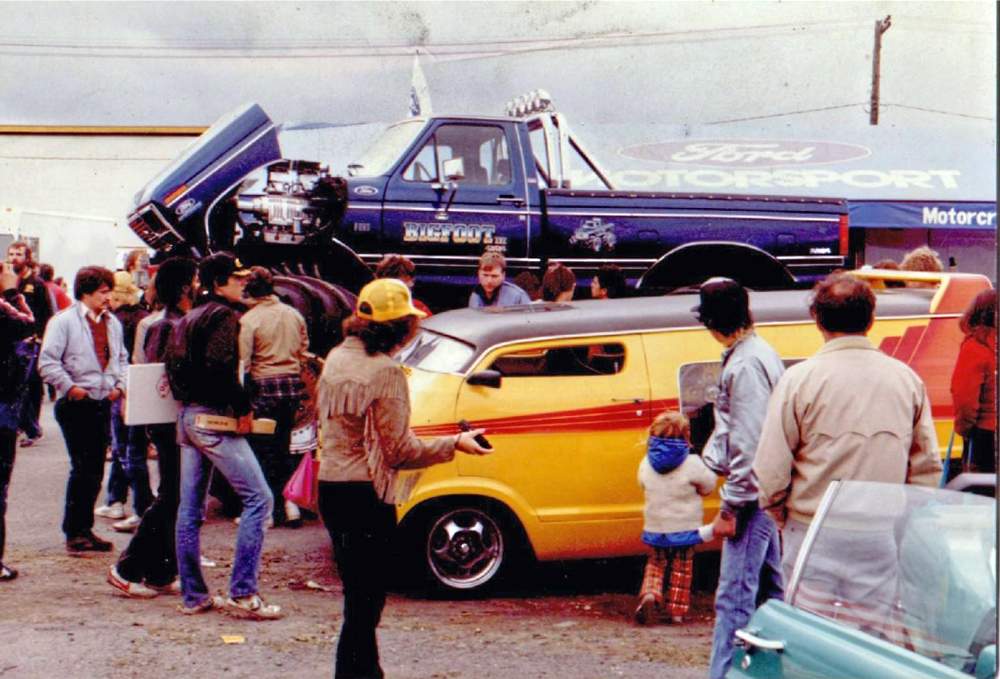 ---
Thomas Lentz- Thank you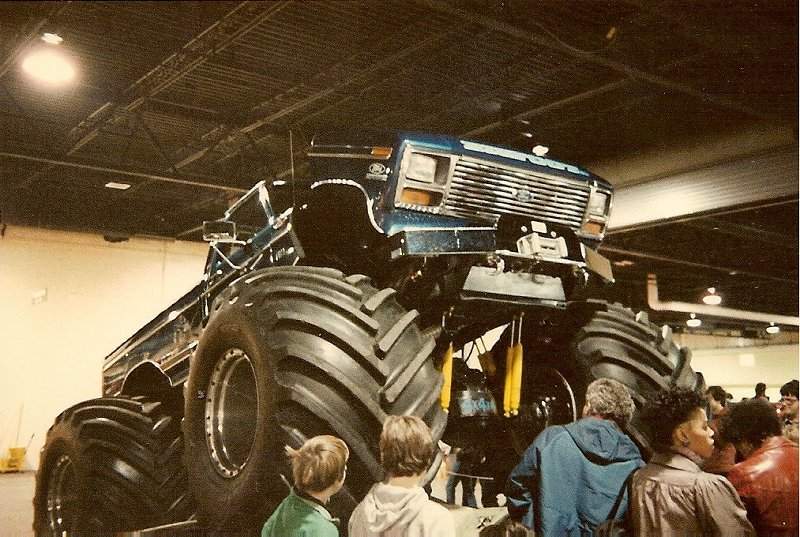 ---
Steve Hurt- Thank you
Michigan
---
NormanBlake Madison Square Garden 1988- Thank you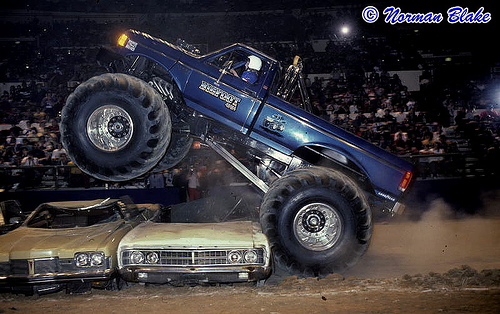 ---
Gene Patterson, former BIGFOOT driver- Thank you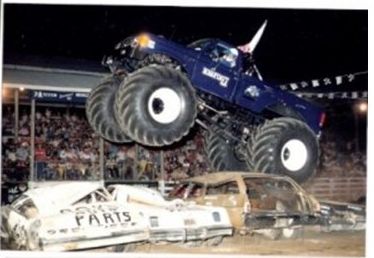 ---

Bigfoot III vs. Night Life 2 in the Racing Finals from Portland Memorial Coliseum 1989.
---
John Hollomon- Thank You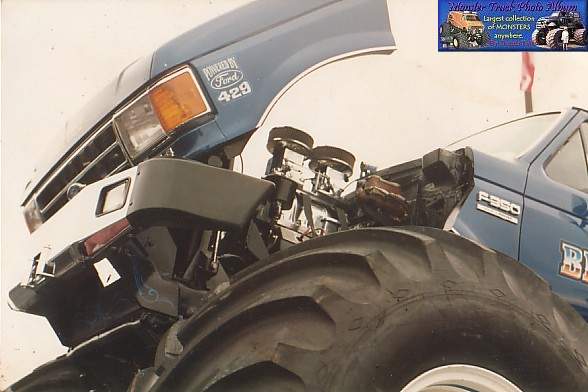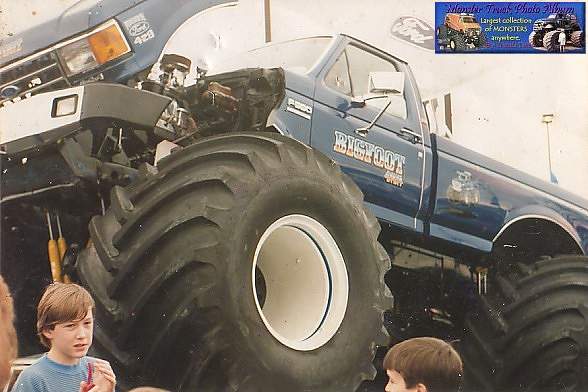 ---
Dennis Taft Syracuse, NY. 1989- Thank you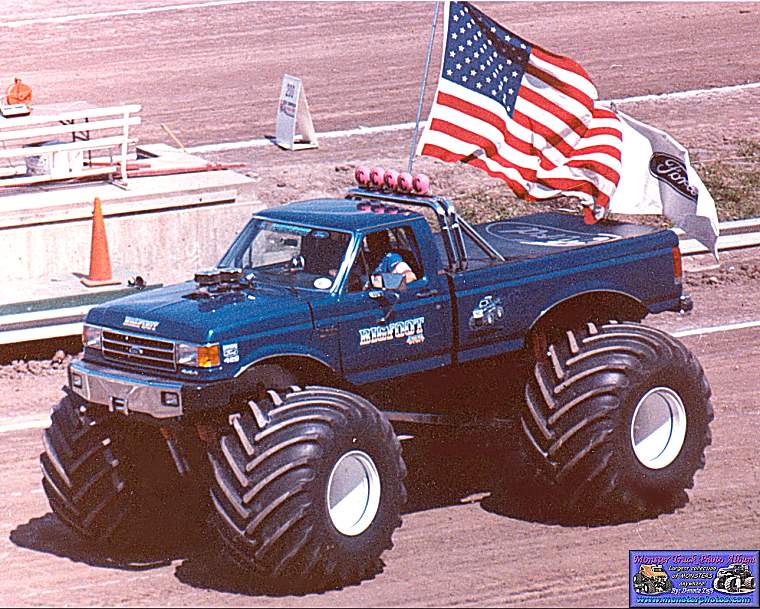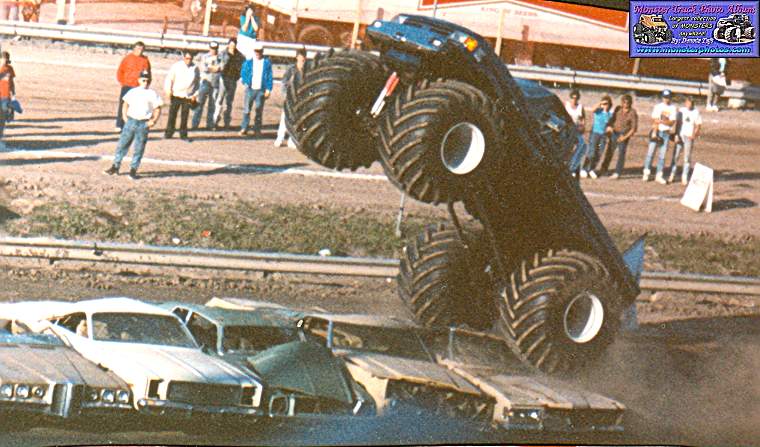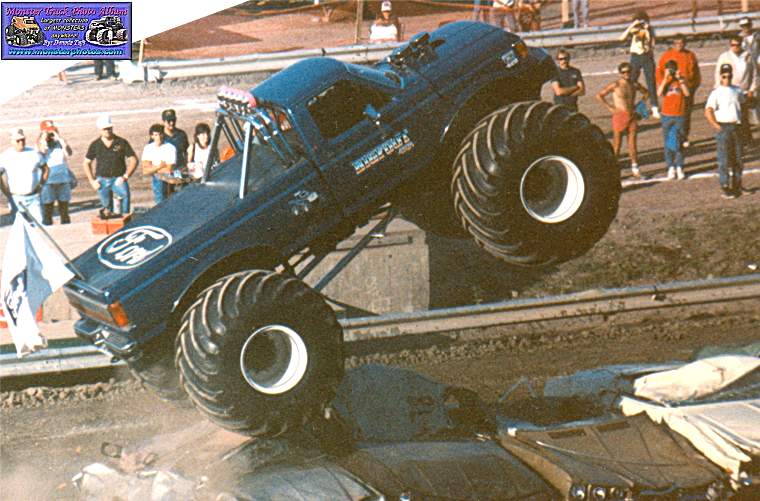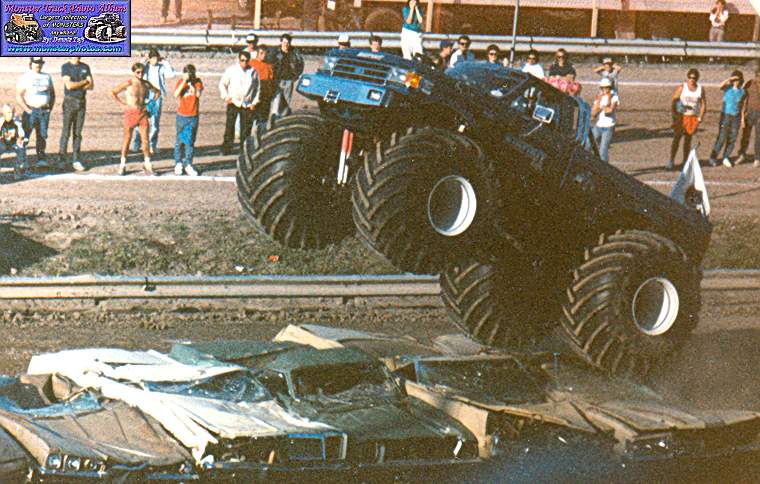 ---
Steve Hurt - Thank you
---
Mike Kreiger, Bigfoot shop 1990- Thank you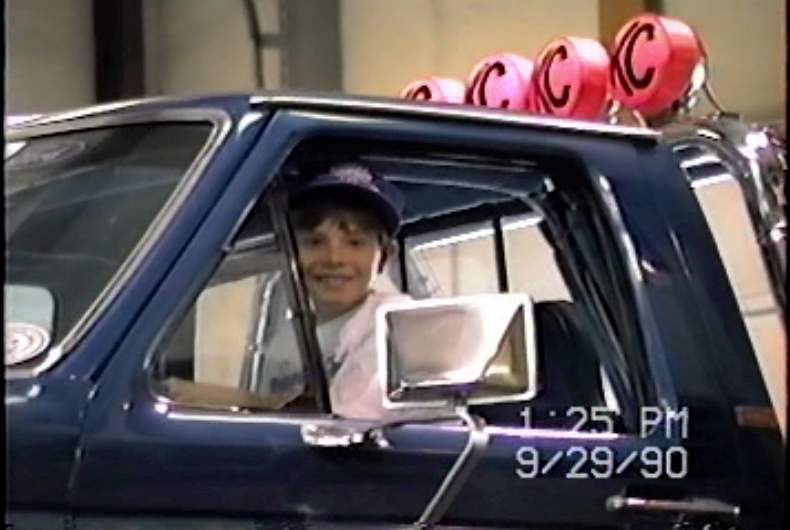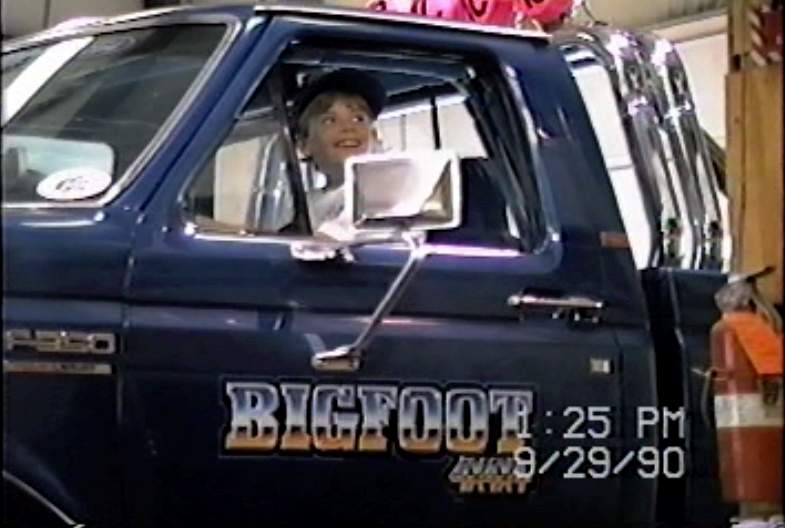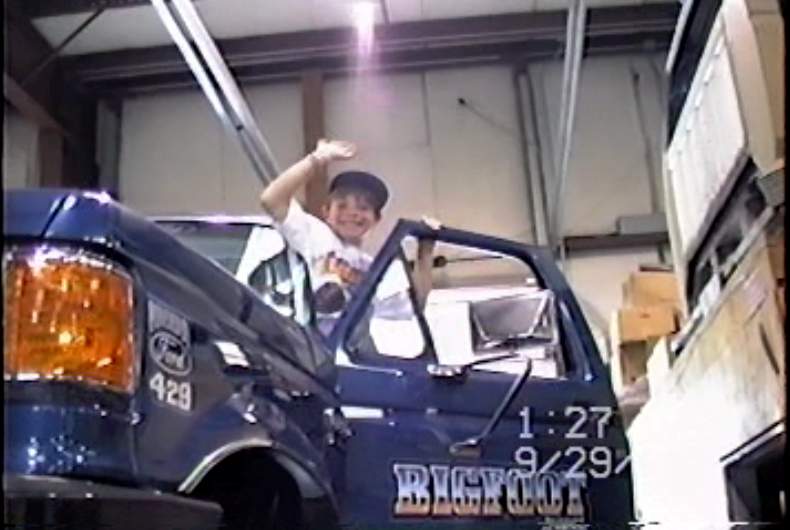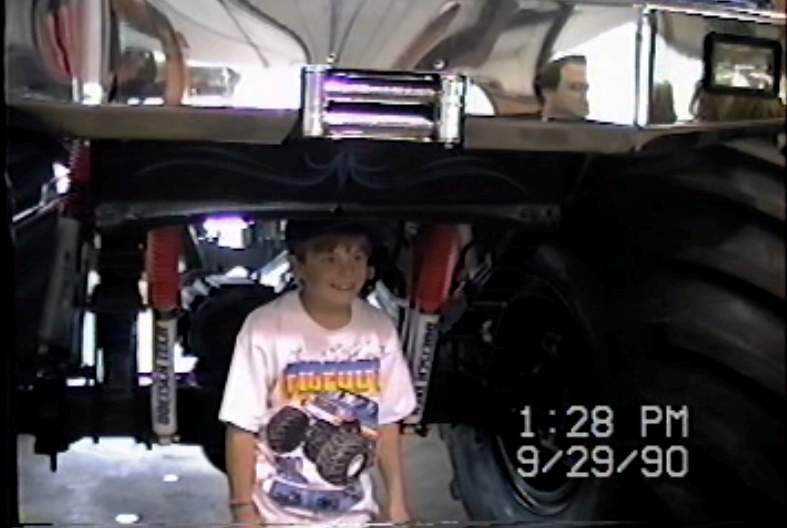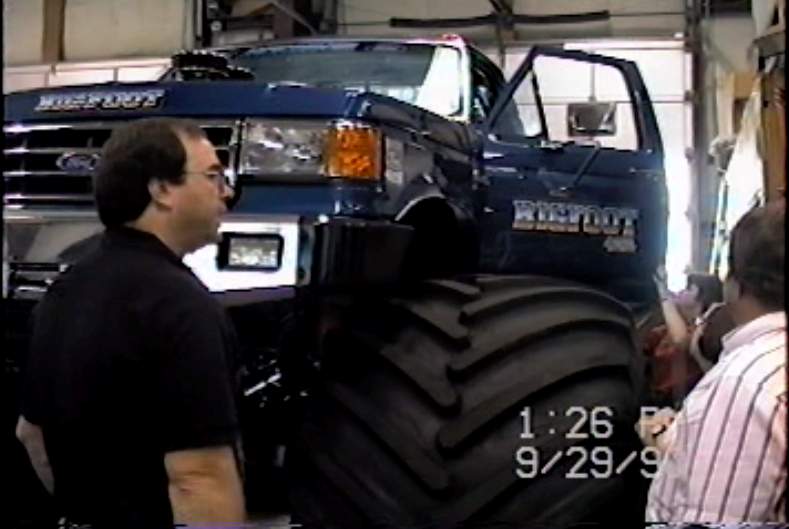 ---
Chris Thompson- Thank you

---
Diana Prince, Bloomsburg, PA. 1994- Thank you

---
Dennis Taft, Bloomsburg, PA. 1995- Thank you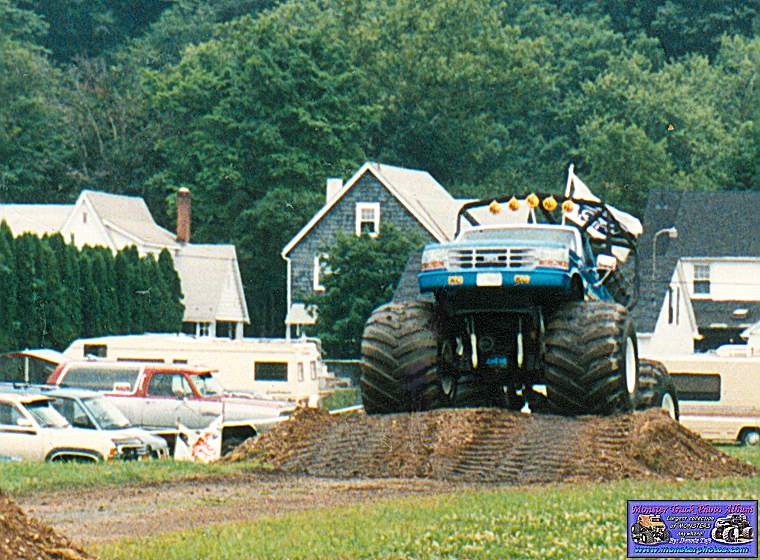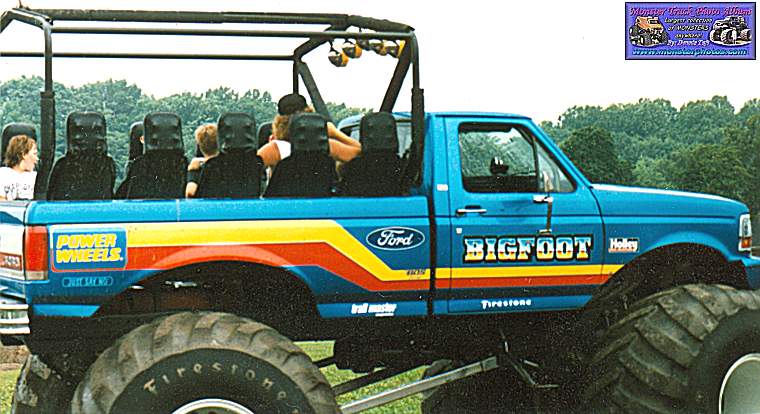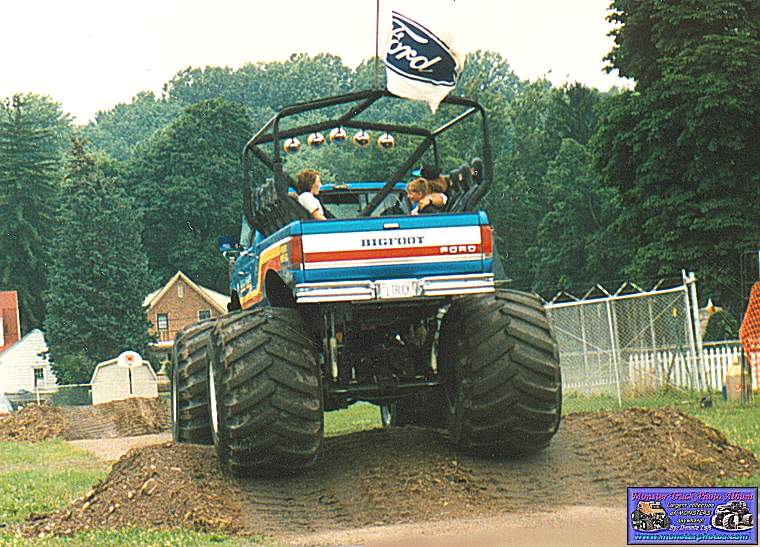 ---
Sheridan a senior member of the LEGEND CREW.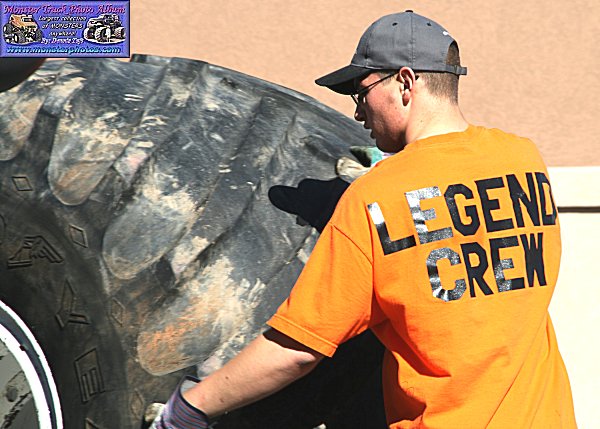 Here is III in the U.T.F.O. music video.

Police Academy 2 movie trailer

Here is the last few minutes of Police Academy 2. At the end actor David Graf who plays police officer Eugene "Tackleberry" and the beautiful actress Colleen Camp who plays officer Kirkland get married and leave the church in Bigfoot III.
Unfortunately Mr. Graf passed away April 7, 2001. This unforgettable comedic police LEGEND from Hollywood will never be forgotten.
A couple ads with III in them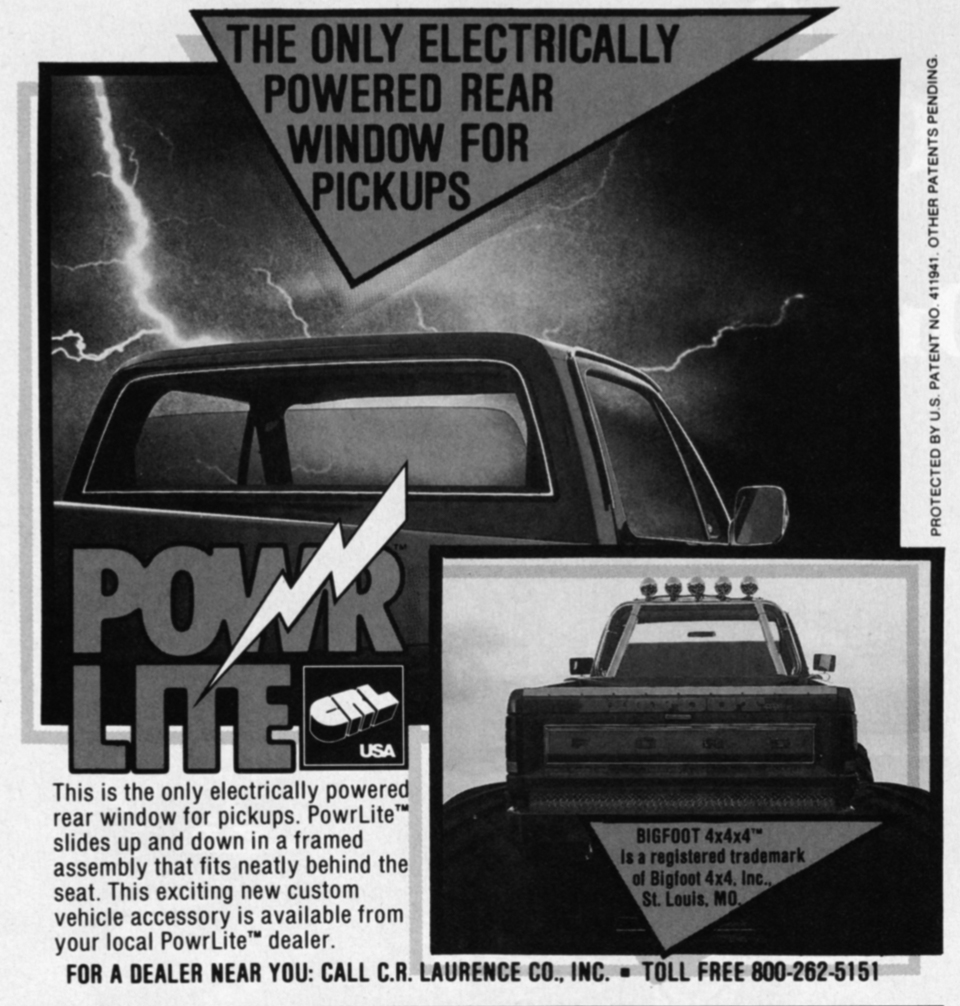 ---
Dennis Taft is the owner of MonsterPhotos.com and the graphic master of LEGEND's look. He also has made a vidya game version of LEGEND. Be sure to stop in and see all his site has to offer.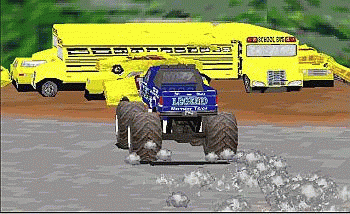 Wanna drive LEGEND on one of Dennis Tafts awesome MTM tracks? Drive LEGEND here or Here's the keys
to more Dennis Taft trucks and instructions for HOW TO play! Note, you will need a copy of microsofts MTM2.
---